Since 2000, 9 Oscar winners have been films based on books. As this year's run up to the Oscars begins, check out these 6 books that are headed to the big screen – just in time for awards season attention.
A former investigator and attorney chronicles the life of Frank "The Irishman" Sheeran, a mafia hitman who claimed to have murdered Jimmy Hoffa. A World War II vet who learned kill in the Army, he worked for the Bufalino crime family after he returned to the United States. His story spans roughly a quarter century of organized crime, and provides a unique insider's look into that underworld. Martin Scorsese, Robert DiNiro, Al Pacino, and Joe Pesci team up for the film.
Bryan Stevenson has spent three decades overturning wrongful convictions – but he got his start as a young attorney defending Walter McMillian, an Alabama man who was sent to death row on deliberately falsified testimony. For his troubles, he has been harassed, threatened, and illegally searched. But he has also faced down injustice, righted wrongs, and, most importantly, shone a light on the failures of our justice system.
When the owner of a small-time detective agency is killed, his employees, who call themselves "the Minna Men" try to uncover who is responsible for his death. The protagonist, Lionel, is an orphan with Tourette Syndrome, originally taken in by his paternal boss to run errands and his story is set in the relatively contemporary '90s. Edward Norton's adaptation transposes the story back to the 1950s, incorporating an old school NYC politician played by Alec Baldwin and Gugu Mbatha-Raw as a young black attorney.
Young Danny Torrance from The Shining has grown up and struggles to cope with his telepathic "shining" powers. Like his father, Dan struggled with bouts of alcoholism and anger. Now he's finally carved out some peace working in a hospice. When an murderous group of quasi-immortal travellers target a 12-year-old girl with powers even stronger than his own, Dan must face the demons of his own past and fight for survival.
The Laundromat, starring Meryl Streep, Gary Oldman, and Antonio Banderas is based on Bernstein's research into how the ridiculously wealthy hide their fortunes and become even wealthier. In 2015, the Panama Papers leak revealed a global system of secret dealings, and exposed presidents, actors, royalty, business executives, and sports officials. Secrecy World takes us to this underbelly of the financial world – the hidden system of bribes, drug trafficking, tax evasion, money laundering, war profiteering, and other misdeeds that mirror the legitimate business dealings that make up every day life.
The inspiration for Andrew Lloyd Weber's long-running musical Cats, this slim volume introduces the Gumbie Cat, Old Deuteronomy, Macavity, and all the rest in their original form. The Edward Gorey drawings add a whimsical note to Eliot's classic poems.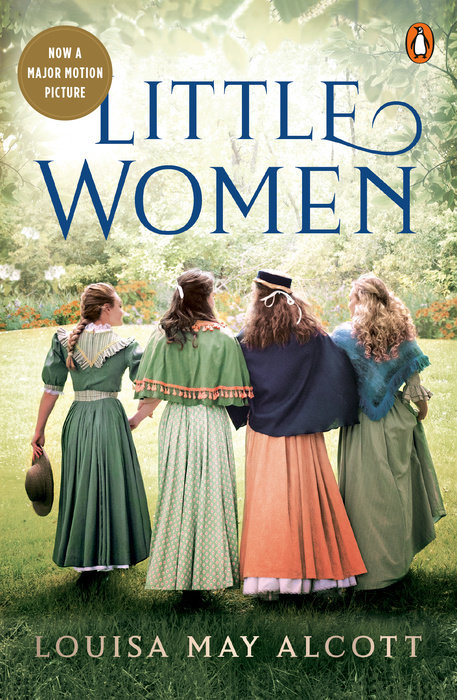 The well-loved classic tale of the March sisters, Jo, Beth, Amy, and Meg, and their life in Civil War New England is once again returning to screen. For a modern take on the tale, try picking up the graphic Meg, Jo, Beth, and Amy by Rey Terciero and Bre Indigo. For a look into the book's impact over time, snag the 150th Anniversary Tribute to the book by Anne Rioux. Or, if you simply cannot wait for the film, check out last year's Little Women Mini-Series from Masterpiece Theatre.